Slide Kathoola's gaiters over your footwear and you'll never have to stop adventuring to dump out all that pesky "trail stuff" that lands inside your shoes (aka rocks, dirt, mud, bugs, debris). Enjoy uninterupted trail running, hiking and general exploring.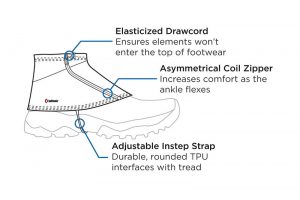 – Water-resistant, breathable, lightweight and durable
– Easily packs down into travel pouch
– Unisex sizes: S/M, L/XL
– Availble in Low or Mid height coverage
For more info about Kathoola hit up their site HERE.