It as been 45 years since the birth of the Cortez and what better way to celebrate than to have a kickback with friends LA style at Delicious pizza. It was the kind of LA kickback you would sneak out of your parents house for, hoping you don't get caught. With lowriders jumping down the street and posted outside the pizza shop, we already knew this party was going to be cracking.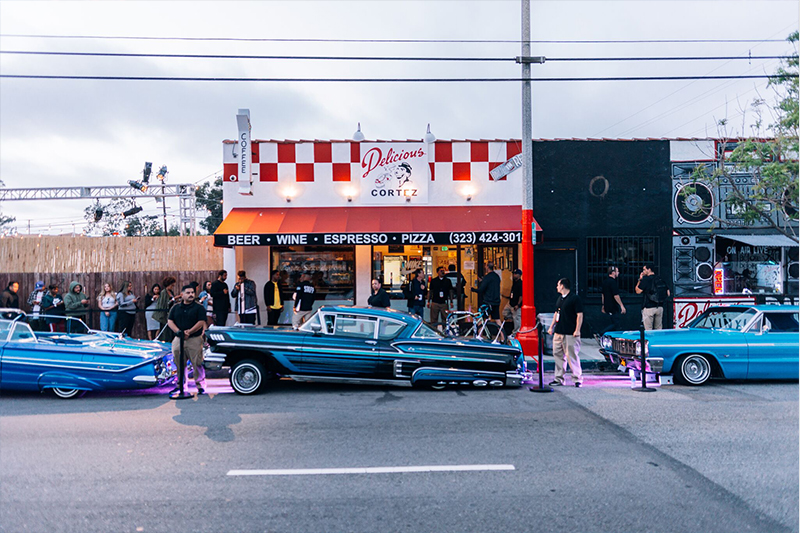 First, we entered a room highlighting the evolution of the iconic Nike Cortez and the urban lifestyle pieces that inspired people and design throughout fashion. Then, in another room, we were greeted with shelves full of our favorite childhood snacks that mom always said was bad for our teeth. Think candies, chocolates, chips, ice cream, and sodas. The best part — they were all free for the taking. We lowkey wished we had a bag to stuff some extra snacks for the ride home.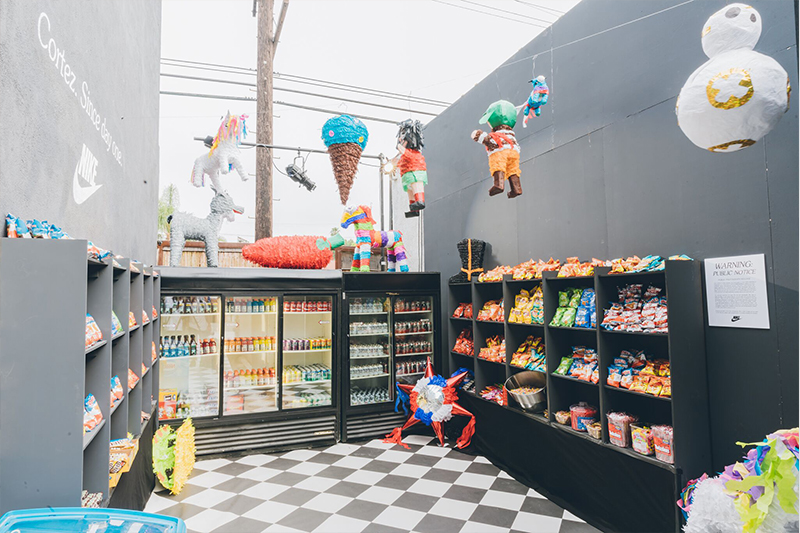 Of course, Delicious Pizza served pizza by the slice all night, alongside two food trucks and not to mention an open bar serving up beer and sangrias all night.
A celebration is not complete without a special guest appearance by DJ Mustard to rock the house.This was truly an LA backyard kickback and we had a great time catching up with old friends and of course meeting new ones. Thanks for throwing a dope event Nike.