Live arts entertainment brand Secret Walls announces the launch of the Support Your Local Artists (SYLA) Collection. In partnership with the artist-designed eCommerce site Threadless, the bold collection features men's and women's apparel and accessories, home goods, and skate decks. To coincide with the collection's launch, Secret Walls has released a limited-edition NFT collection via Moonwalk + Spatial and will host a special auction on 32 Auctions featuring original artwork created during the Support Your Local Artist North America Tour.
Available now, the Support Your Local Artist Collection features the iconic Secret Walls logo as well as an exclusive collage print highlighting artwork from over 100 artists in the 25-city tour. As part of the collection, Secret Walls launched a special SYLA Tour kids shirt with 100% of the proceeds donated to Secret Walls Academy, the artist-led youth workshop program that provides free art education and illustration techniques for the next generation of freestyle street artists.
As a follow-up to the successful Support Your Local Artist North America Tour, Secret Walls has launched a special virtual art gallery in the metaverse with tour partners Palm NFT Studio and Moonwalk. The space is hosted by Lightverse, Moonwalk's 'metaverse-as-a-service' platform, and built on Spatial. All the artwork is available at an affordable price of $10 as a collectible NFT, allowing art fans worldwide to own original work created during the tour. Serious collectors can purchase the original physical 6ft x 10ft canvas via 32 Auctions, all at a starting bid of $250. Each purchased canvas comes with a 1 of 1 NFT of the piece. Proceeds from the artwork go back to each artist and select local charities, including Secret Walls Academy for future programming. The metaverse gallery is open now through December 20th and features artists L'Amour Supreme, The Obanoth, Brett Crawford, Ashley Dreyfus, and more.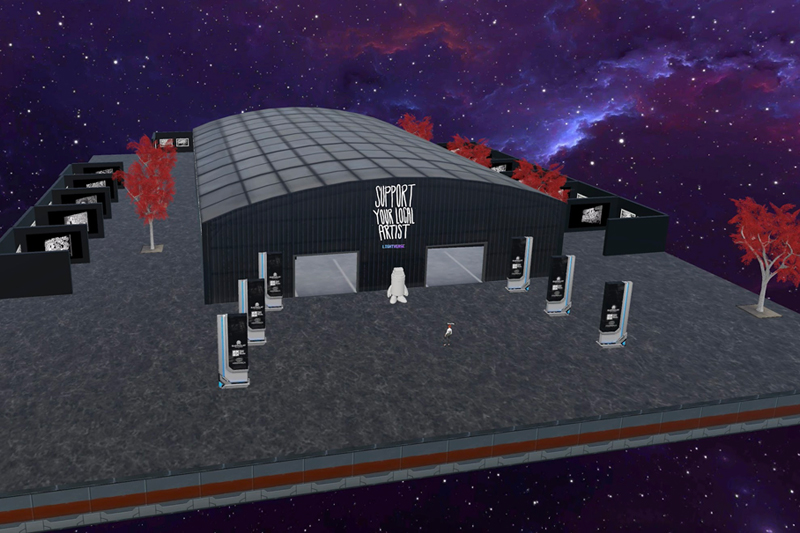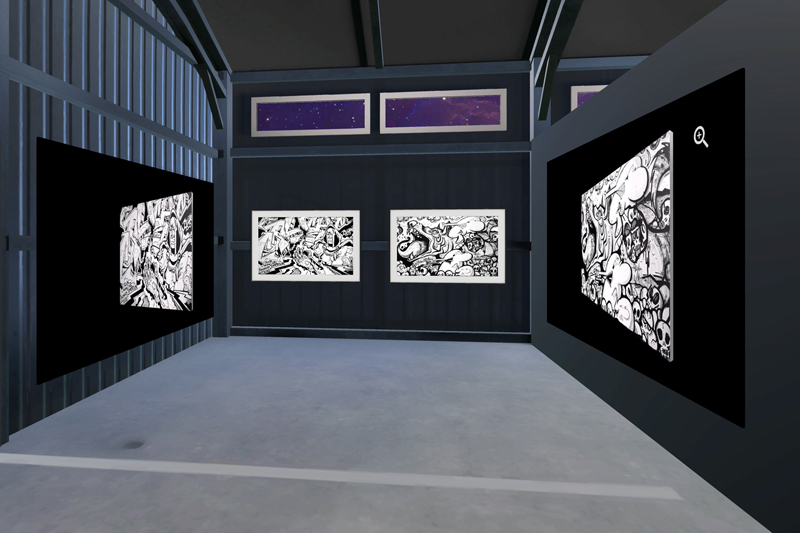 "We look forward to showcasing the exclusive art from our inaugural SYLA Tour," says Terry Guy, Founder of Secret Walls. "We are excited to be able to offer and sell these epic artworks to our fans in a few formats and at various price points – This tour was a huge success, and now fans can own a piece of this important SW history. The goal for everything SYLA was to make sure that the art and merch are accessible for all and enjoyed worldwide – we feel this last part of the tour helps complete this mission."
For more details, please visit www.secretwalls.world and follow Secret Walls on Instagram and Twitter.