HEX Brand has released a 3-piece capsule in collaboration with Coca-Cola. The capsule features mixed-materials on the exterior in a signature Coca-Cola red and white color scheme. The inside lining in Coca-Cola Georgia green features the Coke bottle as a graphic that adds an element of fun. There are 3 sneaker-centric shapes: The Sneaker Duffel, The Sneaker Backpack, and the new Sneaker Sling. The Sneaker Sling is especially noteworthy as this is its first appearance in a product lineup and acts as a fanny pack as well as sneaker transport, while also incorporating HEX's #DeviceReady storage pocket. The Sneaker Sling retails for $70.
The Sneaker Duffel is a take on one of HEX's most popular designs and features two side sneaker pockets with a main center compartment for clothing and a laptop compartment. The Sneaker Duffel retails for $170.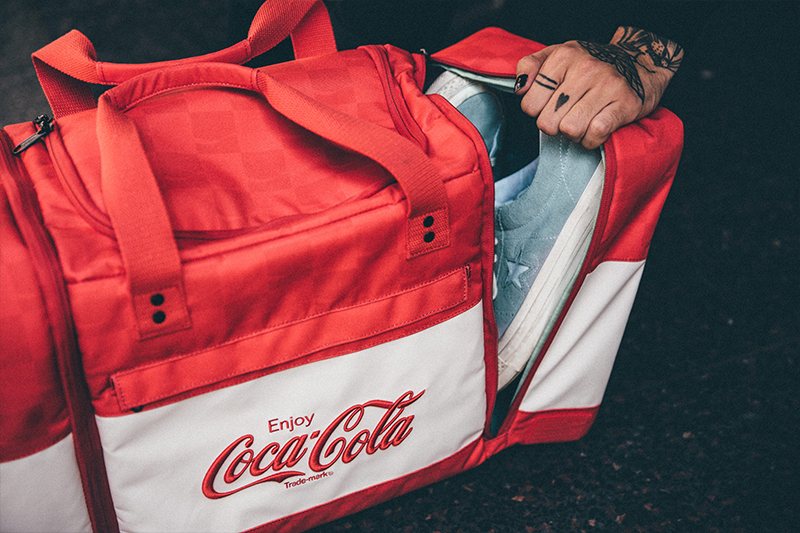 The Sneaker Backpack is a fully functional #DeviceReady backpack that features a special sneaker compartment that is accessed through the back of the back. The Sneaker Backpack retails for $160.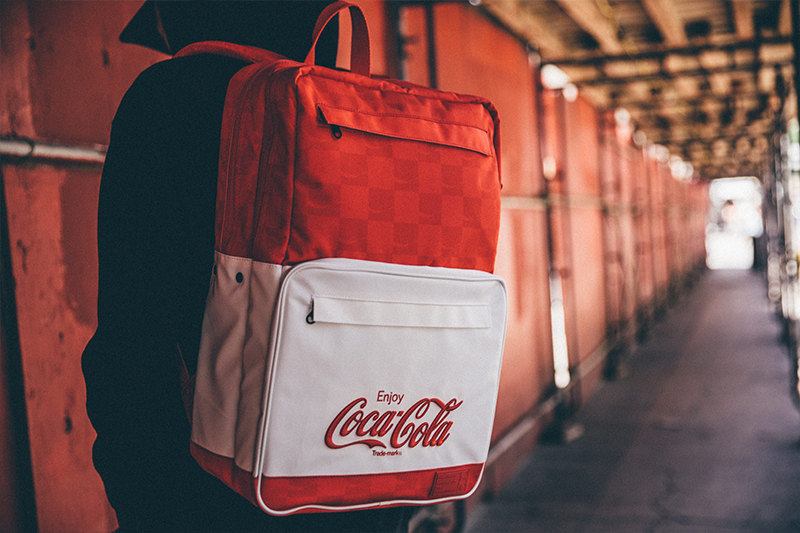 The Coca-Cola by HEX Capsule is available HERE.