Wienerschnitzel and professional freestyle motocross legend, Carey Hart will be taking over a local Las Vegas Wienerschnitzel on Friday October 6th, 2017 to help raise awareness about the benefits of the Infinite Hero Foundation. The Infinite Hero Foundation provides access to innovative rehabilitation programs that addresses the unique needs of veterans and their families.  Carey Hart is an advocate of honoring those who have risked their lives on the front lines and is focused on bringing light to the different opportunities to assist them.
Carey will be cooking in the kitchen, serving orders, signing autographs and taking pictures with fans. The Wienerschnitzel mascot, known as the delicious one, will be there for the celebration and giving out free Wienerschnitzel swag to the local community and fans.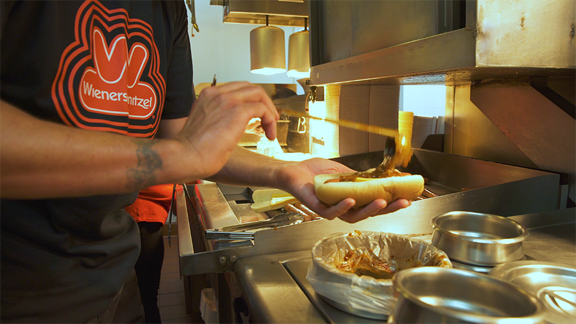 WHEN:  Friday, October 6, 2017 
WHERE:  Wienerschnitzel Location:  
4470 East Charleston 
Las Vegas, NV 89014
TIME:  1 PM – 3 PM 
ALL PROCEEDS WILL BENEFIT VETERANS AND THEIR FAMILIES THROUGH THE INFINITE HERO FOUNDATION.