Foreword by Richard "Reach" Guinto
It's fitting, really, that the Museum of Broken Relationships has made its home in Hollywood, a notorious party in harboring such heartache. The main artery of Hollywood Boulevard itself is a testament to the crippled dreams and hearts pulverized in all manner, a stark contrast from the gilded golden stars that line its Walk of Fame.
Yet such a duality is what helps the Museum of Broken Relationships shine in its uniqueness and sullen charm. Where one sees a tragic tale of a lover jilted by another, another can find a proverbial, comforting shoulder to cry on, as they, too, have felt such pain. The relatability of the exhibits are there, a driving force to the appeal and irresistible submission that all patrons seemed to warm their souls with that night.
The inevitable success of the museum will have our common pains to thank. And whether you walk its halls relieved that you're in an opposite situation than its subjects, or you commiserate in the dull ache of each heart-wrenching anecdote, trust that your takeaway from the Museum of Broken Relationships is our innate ability to empathize with another's suffering, using it to reflect on our own lives to apply in appropriate appreciation, fulfillment, and improvement.
---
The Museum of Broken Relationships
This week, we had the opportunity to check out the Museum of Broken Relationships in the heart of Hollywood, CA. (A fitting place to have so much drama curated under one roof, right?)
In partnership with We Like L.A., the museum had a 'Date Night' event, inviting couples and singles alike to experience the unique exhibit.  But honestly, having date night at the Museum of Broken Relationships has got to be one of the most twisted ideas to ever do as a couple.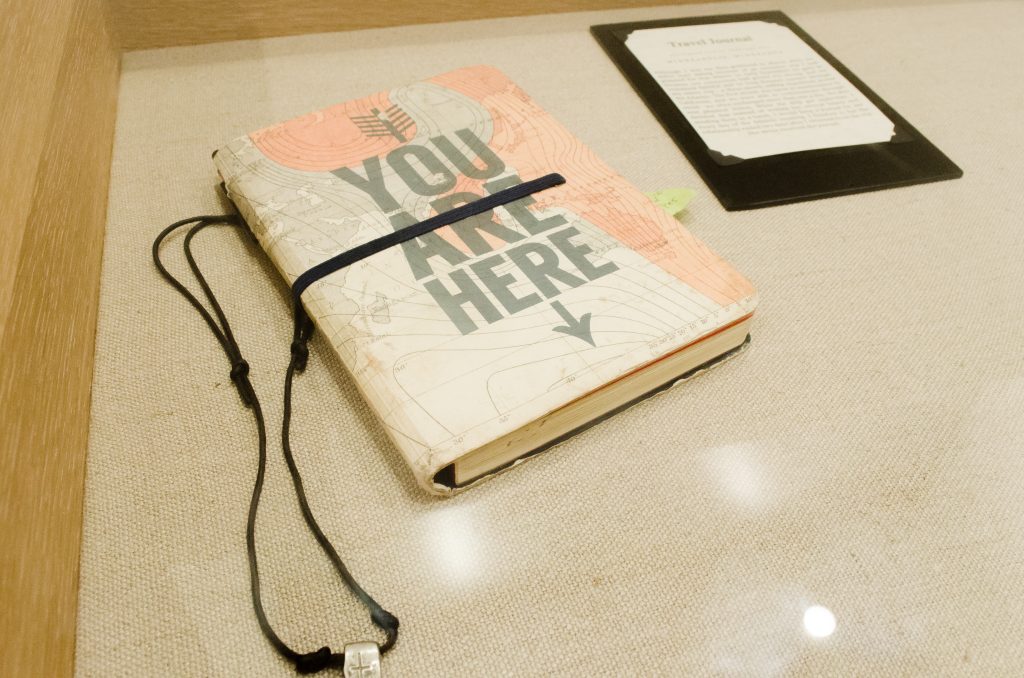 Visiting the museum is quite an oxymoronic experience, equal parts saddening and therapeutic; a reminder that you are not alone in this world in heartache.  It's like purposeful needle pricks to your heart with each story you read, yet conversely, a rare reflection of the fragile bonds we create with the people we allow in our lives.  Whether it's finding solace in another person's brokenness, to justify your own; or to take preemptive action within your own intimacy, the experience is truly what you make it.

In the exhibit, you'll find stories of unrequited love, destructive friendships, tattered marriages, and even broken relationships with oneself buried deep within conventional (teddy bear), personal (journals), unique (Autumn leaves), and bizarre (belly button lint)  items.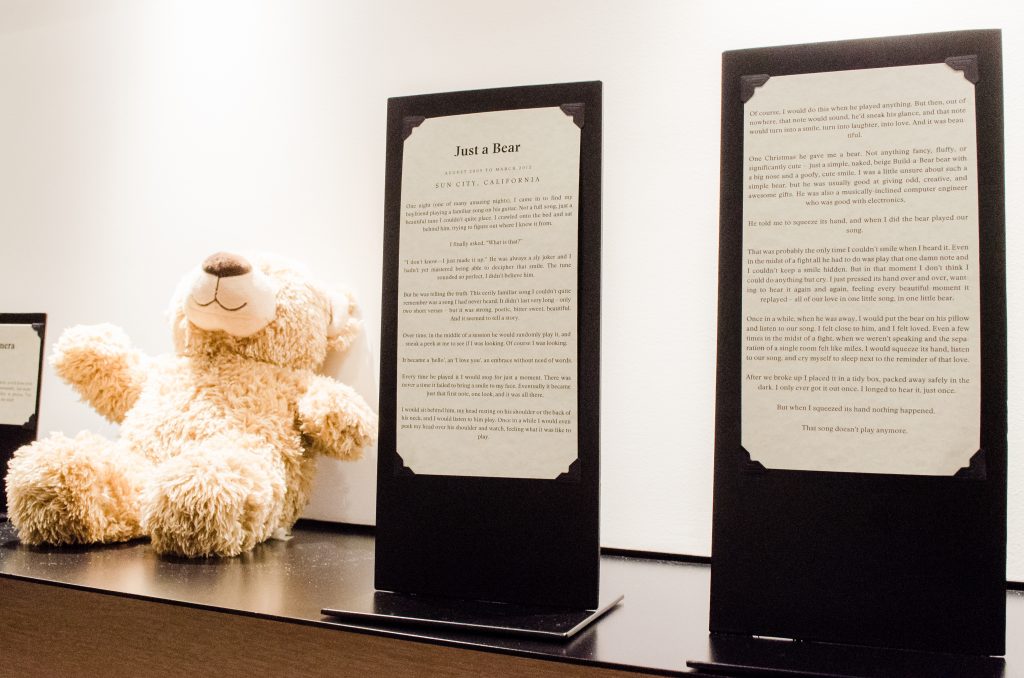 The curation of this museum is via voluntary donations.   People all over the world have contributed, representing all who have had a love so haunting that the mere possession of a memento from it was a heavy burden.  
For tickets, museum hours, and all other information, visit the Museum of Broken Relationships website.