Influenced by Art, Music, Skateboarding and Fashion, NIGHT: SHIFT is the First-and-Only Home Décor Brand Extending an Individual's Style into the Bedroom
NIGHT: SHIFT introduced its line of bed and bath products offering edgy graphics and quality materials that fill a gap in the home décor industry.  Until now, most bed and bath companies aimed squarely at the mom of the family, and offered little options for anyone that wanted to curate their bedroom with stylish home goods. Taking its inspiration from fashion, music and the skate and beach scene, NIGHT: SHIFT offers a fresh collection of unique collaborations and original designs that allow customers to extend their personal style into the bedroom.
"The concept behind NIGHT: SHIFT actually occurred when our co-founder Rich Marshall took a trip to the store to find bedding for his son, and there was a glaring problem. There were virtually no options that reflected his personal style," said Eddie Horowitz, co-founder and CEO of NIGHT: SHIFT. "We are psyched to launch a new category with designs that transcend beyond the closet and onto the bed."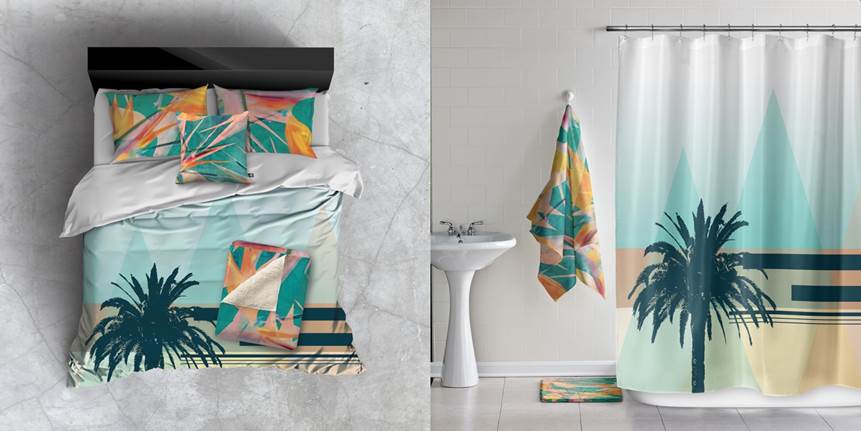 When the leaders of NIGHT: SHIFT came together to create the brand, they brought their individual expertise to the table. Marshall was instrumental in the launch of Asphalt Yacht Club and DGK, and had the initial idea for NIGHT: SHIFT. Horowitz, the founder and CEO of City Global Brands and the parent company behind NIGHT: SHIFT, is the product and manufacturing expert. Rounding out the team is vice president of marketing and creative Dan Maiman, who has extensive experience working with leading global brands in the space including Vans, Quiksilver and Rockstar Energy Drink.
This team is really enjoying the launch of its new collection, having just completed a successful collaboration with Crooks & Castles.  That collaboration resulted in a sellout of the entire collection, and now NIGHT: SHIFT is also pleased to announce a line of comforters, sheet sets, throw blankets, towels, shower curtains and bath mats that will be available in 40 Zumiez locations across the U.S.