The 'Open House' Event Features Live Art Installation from David Garibaldi
The new adidas Originals Melrose Avenue Store is Now Open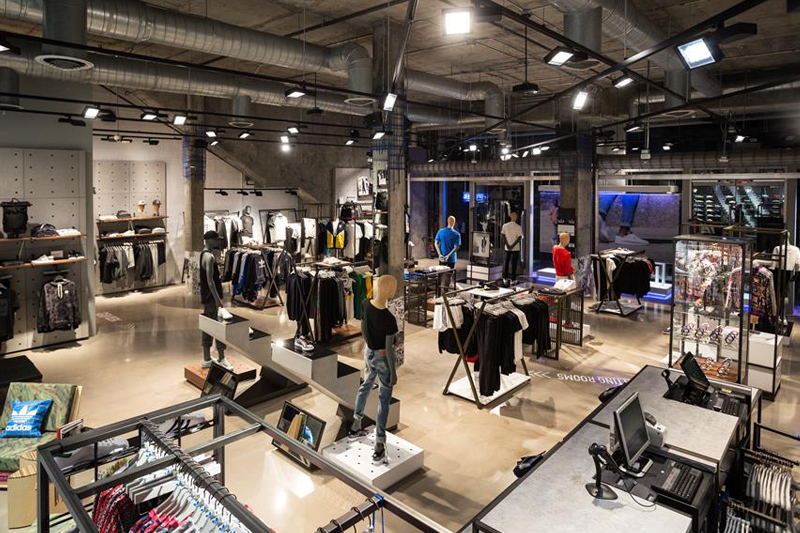 adidas Originals revealed the recently remodeled retail hub on Melrose Avenue in Los Angeles during an open house event. The first adidas Originals concept store in the Los Angeles area, the refreshed location echoes a commitment from the brand to create impactful retail moments for all consumers through a localized point-of-view. The adidas Originals Melrose Avenue retail location features SoCal inspired artwork, furniture and installations reminiscent of famed Los Angeles neighborhoods and landmarks. Truly committed to the creator, the adidas Originals store features locally sourced artistic fixtures and offers blank canvas creative space for street artists to remix serving up newness.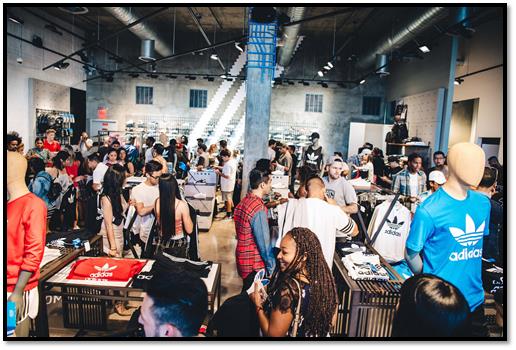 The open house event featured a live art installation from world renowned painter David Garibaldi. Known for his vibrant painting style entitled 'Rhythm and Hue', David created an original piece of artwork interpreted through hip-hop music and movement .
Honing in on the concept of 'Material as a Metaphor', the design aesthetic of the store uses installations like a skate deck coffee table and movie-reel side tables to tell a story about the brands connectedness to art, sport, fashion and culture. The adidas Originals store on Melrose Avenue is the first of many brand stores that will receive a refresh over the next two years.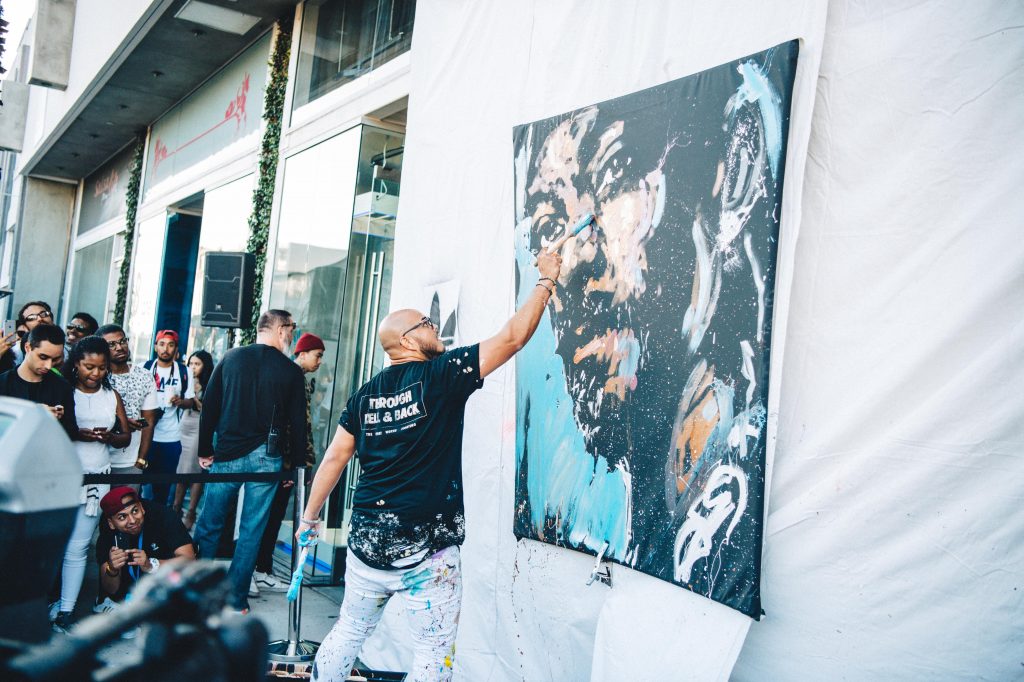 The adidas Originals store on Melrose Avenue is officially reopened for business! The adidas Originals Melrose Avenue store is located at 8009 Melrose Avenue, Los Angeles, CA 90046.  The store is open starting July 7, from 11:00a.m. – 8:00p.m. PST.