LOS ANGELES⎯ On May 12th, adidas Skateboarding premiered it's first full-length skate film at the Orpheum Theatre. The evening was hosted by the one and only Snoop Dogg, and was capped off by an energetic performance by 90s Hip-Hop group: House of Pain. Away Days is an epic visual culmination of more than three years of filming, spanning shoots in more than 90 cities around the globe; profiling the adidas Skateboarding team of international riders. It highlighted the team in Los Angeles, New York, London, Sao Paulo and Tokyo as they grinded around, showing us the city in a way only a skater can. The film included sick sets from Mark 'The Gonz' Gonzales, Dennis Busenitz, Silas Baxter-Neal, Lucas Puig, and many, many others.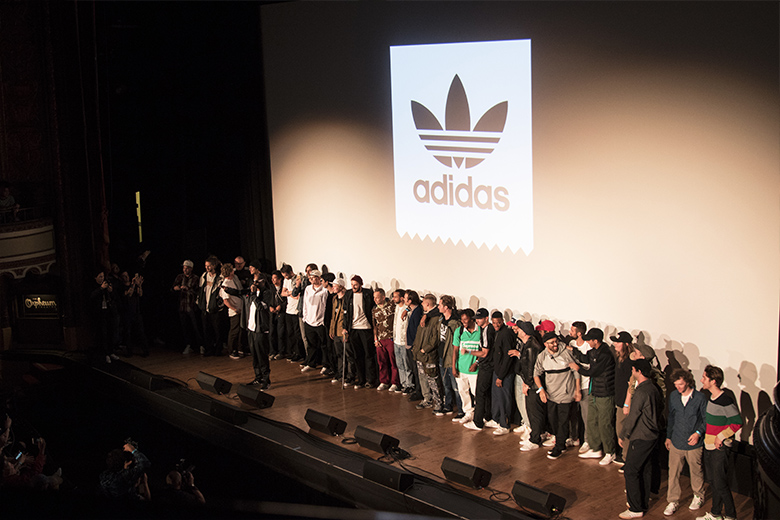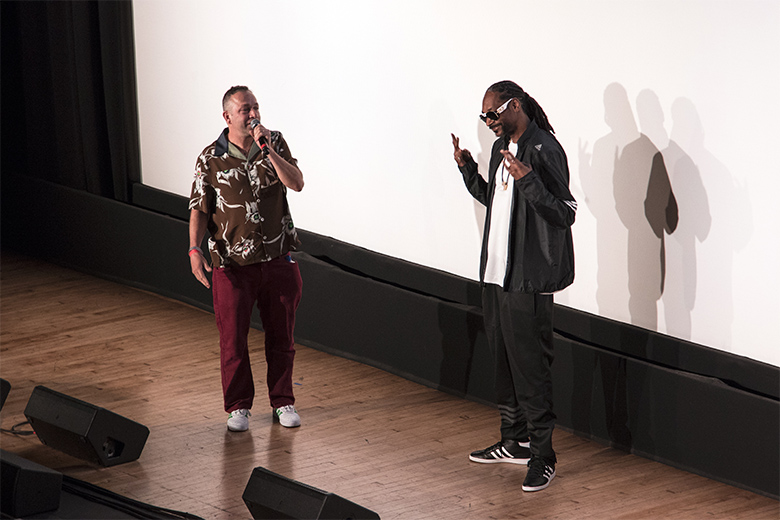 Adidas has also premiered the film in New York on May 14, and will be headed to London on May 17, Sao Paolo and Tokyo on May 20.
Be sure to follow adidas Skateboarding on Twitter and Instagram for more premiere information.
Photos By Michael Custodio