On Friday night, adidas Originals threw an epic, all-out West Hollywood 'beach party' to launch its latest collaboration with musician and style icon Pharrell Williams. 'Pink Beach' is the theme of the Spring/Summer 2016 range, and the concept came to life through an immersive, dreamlike event installation within a bright pink studio space featuring floating white clouds, pink sand, pink umbrellas, and pink palm trees. Guests including A$AP Rocky, Big Sean, DJ Khaled, JoJo, Samantha Ronson and Tyler the Creator among others celebrated amidst inflatable beach balls to the sounds of DJ Stretch Armstrong, who played a selection of summer's greatest hits.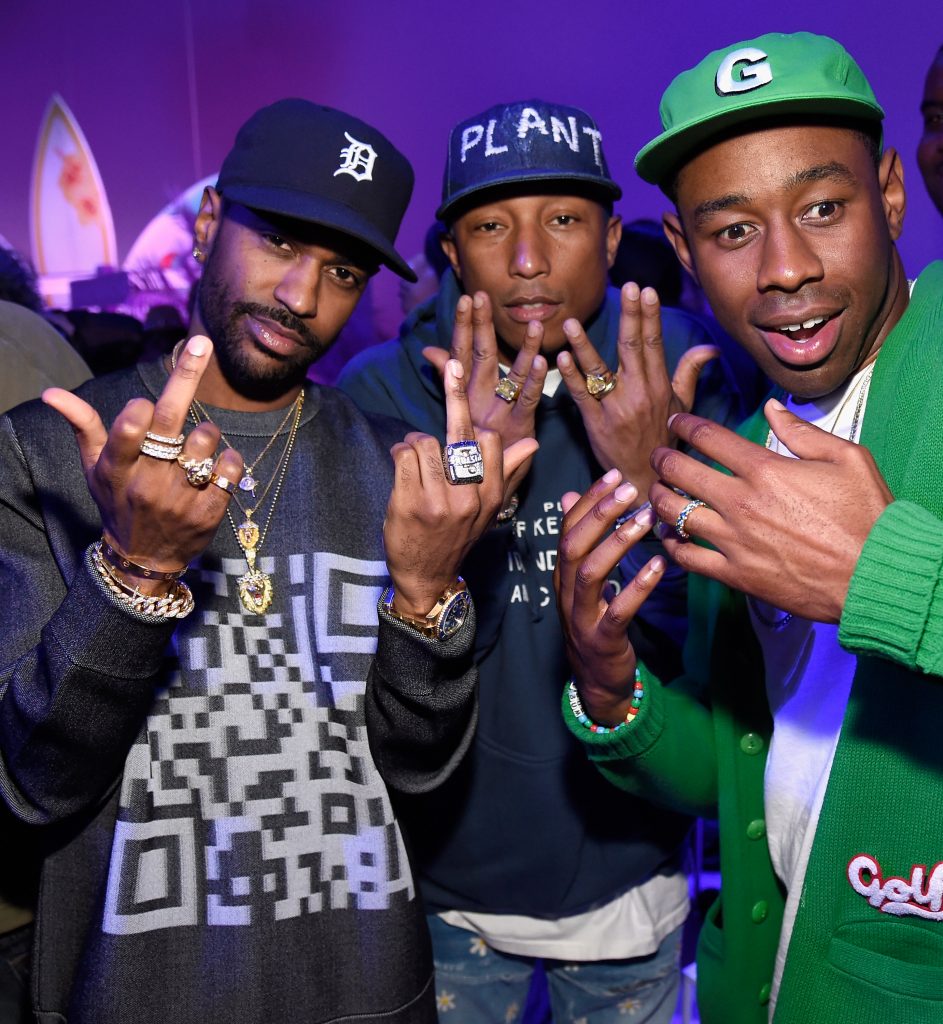 Held at The Lot on 1041 N. Formosa Avenue, the event captured the unique magic of the adidas Originals = PHARRELL WILLIAMS collaboration. A central feature of the space was an exclusive gallery viewing of photography by the Dutch-born, Kenyan-raised artist Viviane Sassen, whose colourful, sculptural portraits serve as the centerpiece of the collection's communications campaign. Transformed into graphic forms, models intertwine with garments and landscape creating a surreal take on the ordinary. The exhibition also included vintage clothing from Pharrell's personal archive—pieces that served as the inspiration for the "Pink Beach" range.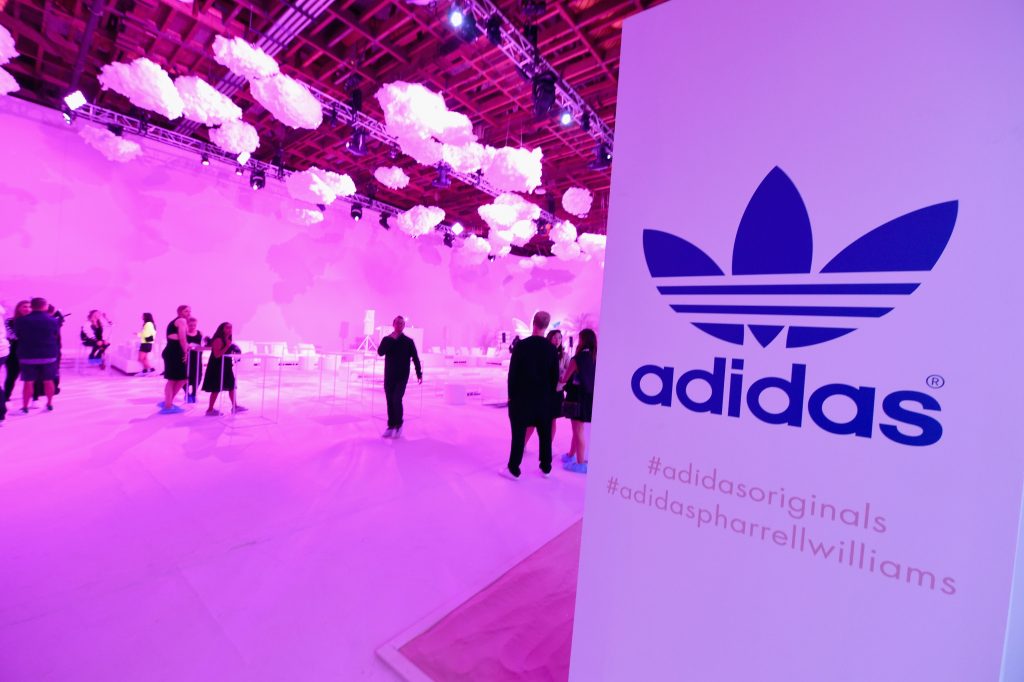 Pharrell launched the official adidas Originals Snapchat channel by taking over the account himself. Bright pink snaps of the event quickly spread online offering a personal glimpse and first-hand experience from within the celebration. Pharrell's takeover kicks off a round of adidas Originals digital initiatives that share an insider's glimpse at the iconic footwear and athletics brand.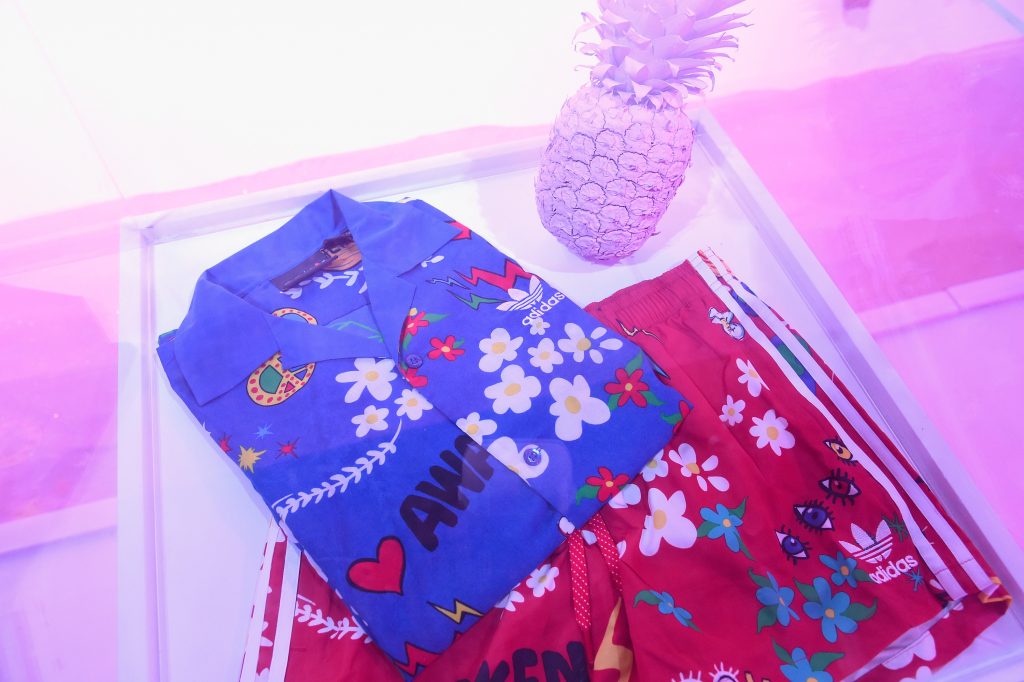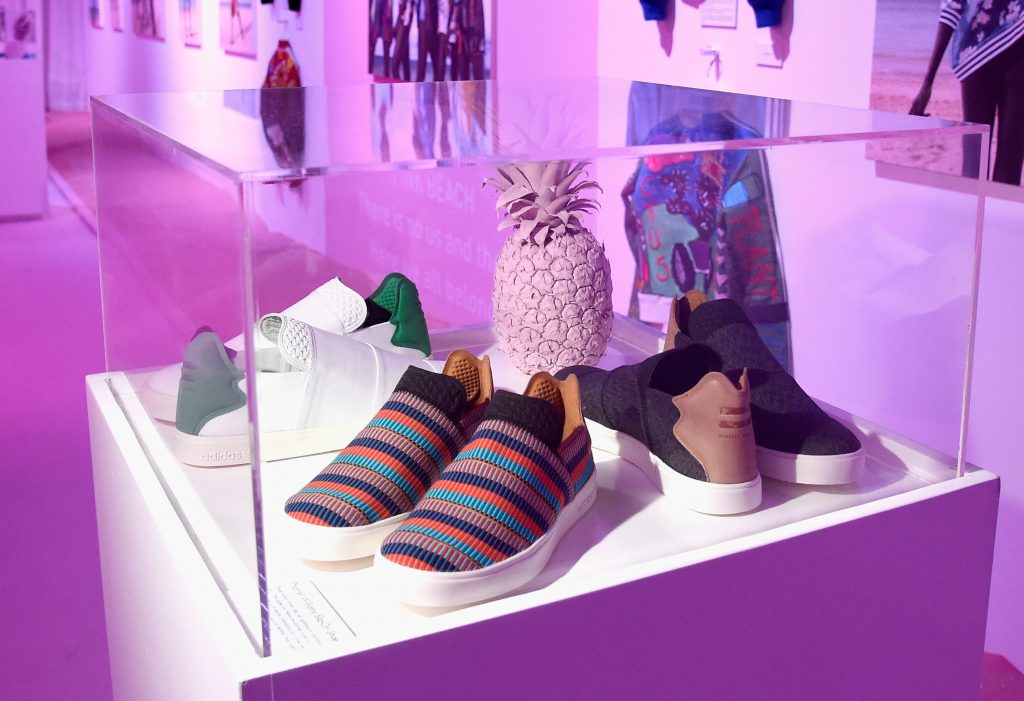 Inspired by the magic of island culture, 'Pink Beach' is a bright, colourful, high-energy collection of footwear and apparelthat combines Pharrell's signature aesthetic with the bold design and performance of adidas to create a series of unique summer-ready looks. Pieces feature a wild explosion of riotous colour and swirling graphics of flowers, hearts, suns and peace signs. These graphics are alternately printed and embroidered giving the pieces a premium handmade quality.Pharrell's footwear designs offer chic, comfortable styles that speak directly to his island inspiration. All shoes include hyper-colour liners featuring psychedelic anatomical drawings of the human foot—a singular Pharrell touch that speaks to his imagination and creative spirit.
https://youtu.be/gRF-QD5eAcw
The adidas Originals = PHARRELL WILLIAMS 'Pink Beach' collection is available at adidas Originals Stores, online and select retailers globally.