Kendrick Lamar was nominated for an amazing 11 Awards at the 2016 GRAMMY's. An accomplishment that most artists haven't even come close to touching, Kendrick is a true inspiration with a story to tell. His passion, integrity and authenticity have brought him to where he is today. Central to what Kendrick stands for is his connection to his fans and his message of inspiration, a message that is shared by Reebok Classics.
To celebrate Kendrick's ground breaking achievement and pay tribute to his Compton roots, Reebok Classic treated students from his former high school, Centennial High School, to a once in a lifetime experience which honors Kendrick's past while celebrating his future. Each lucky student exemplifies the attributes that shone in a young Kendrick and embodies the characteristics that Reebok Classic encourage; having the courage to express who they are and a willingness to stand out from the crowd.
The students spent time with Kendrick as he prepared for the ceremony ahead of being given a full red carpet experience, attending the GRAMMY Awards ceremony to watch their idol perform and pick up his multiple awards.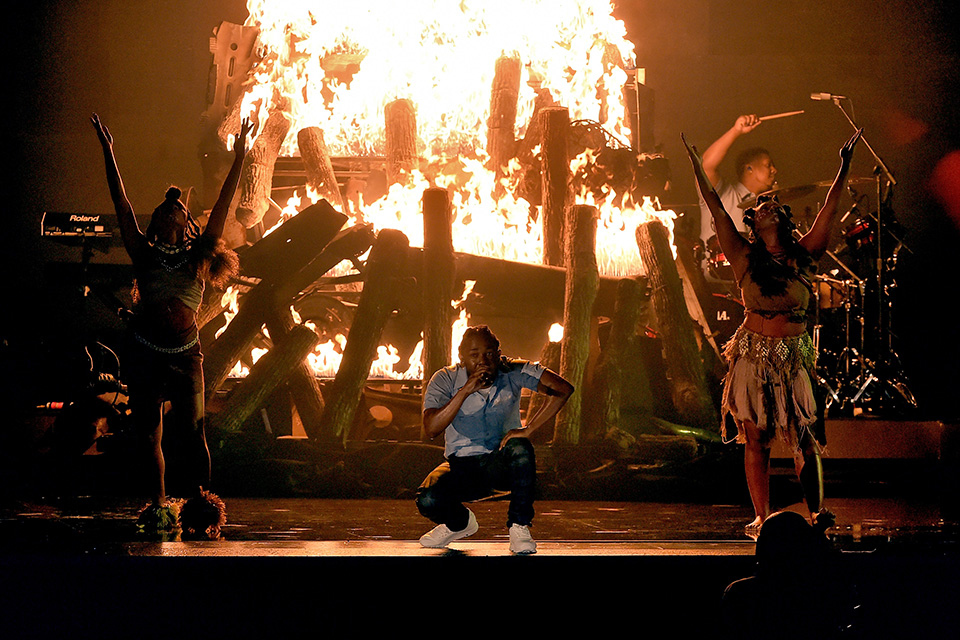 (Photo Credit: Kevin Winter/Getty Images)