As we all know, this will be Lakers guard Kobe Bryant's final season in the NBA. His legendary career on the hardwood has taken us through many exciting moments that will live in the annals of the game forever. Many have called him "The Michael Jordan of this Generation," and this is inarguably true since no one but the Black Mamba has come closer to MJ's feats since MJ himself. Thus, as a retirement present, it was in great fashion that Jordan Brand pays tribute to Kobe Bryant with a shoe collection that all sneaker aficionados would rightfully thirst over.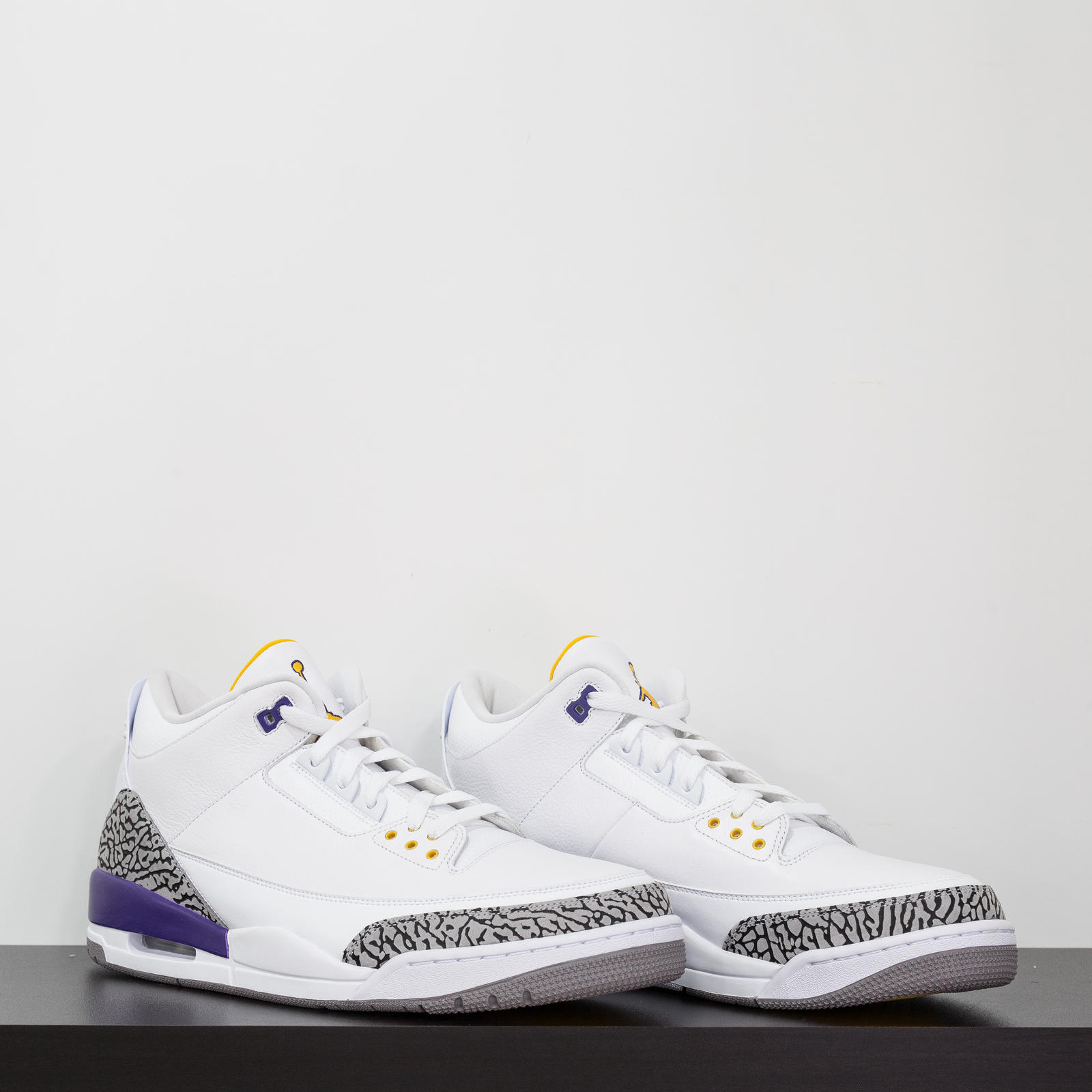 At a ceremony last night in Toronto, it presented the player with a one-of-a-kind gift: a full set of the Air Jordan line (I through XXX) in brilliant white. The set was highlighted by the Air Jordan III and Air Jordan VIII, which Bryant wore during the 2002-03 season, in the white, purple and gold colors that have defined Bryant's career.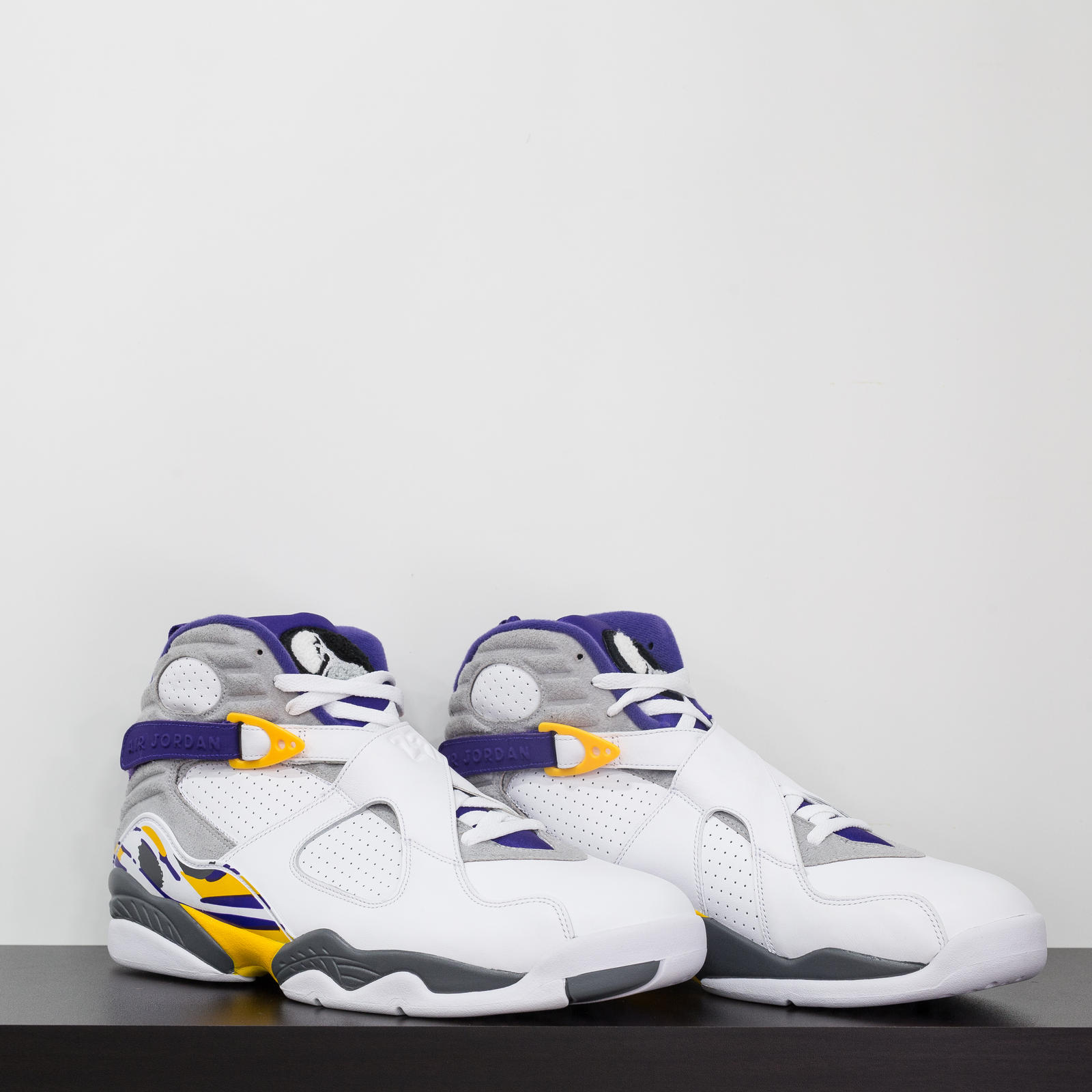 When Jordan Brand President Larry Miller presented the gift to Bryant, it was accompanied by an alternate full set of the Air Jordan line in black. Again, the brand paid tribute to the two shoes Bryant wore during his career and popped the AJ III and AJ VIII with purple and gold.
The differences between the two sets don't stop there. While the white set will undoubtedly be featured in Bryant's home, the second set can be featured in yours.
The Jordan Brand announced tonight that the black set of Air Jordans (in Bryant's size: US14) will be auctioned off via eBay For Charity to a lucky fan. The auction will kick-off Saturday, February 13, at 12:00pm (EST) and conclude Sunday, February 14, at 12:00pm (EST).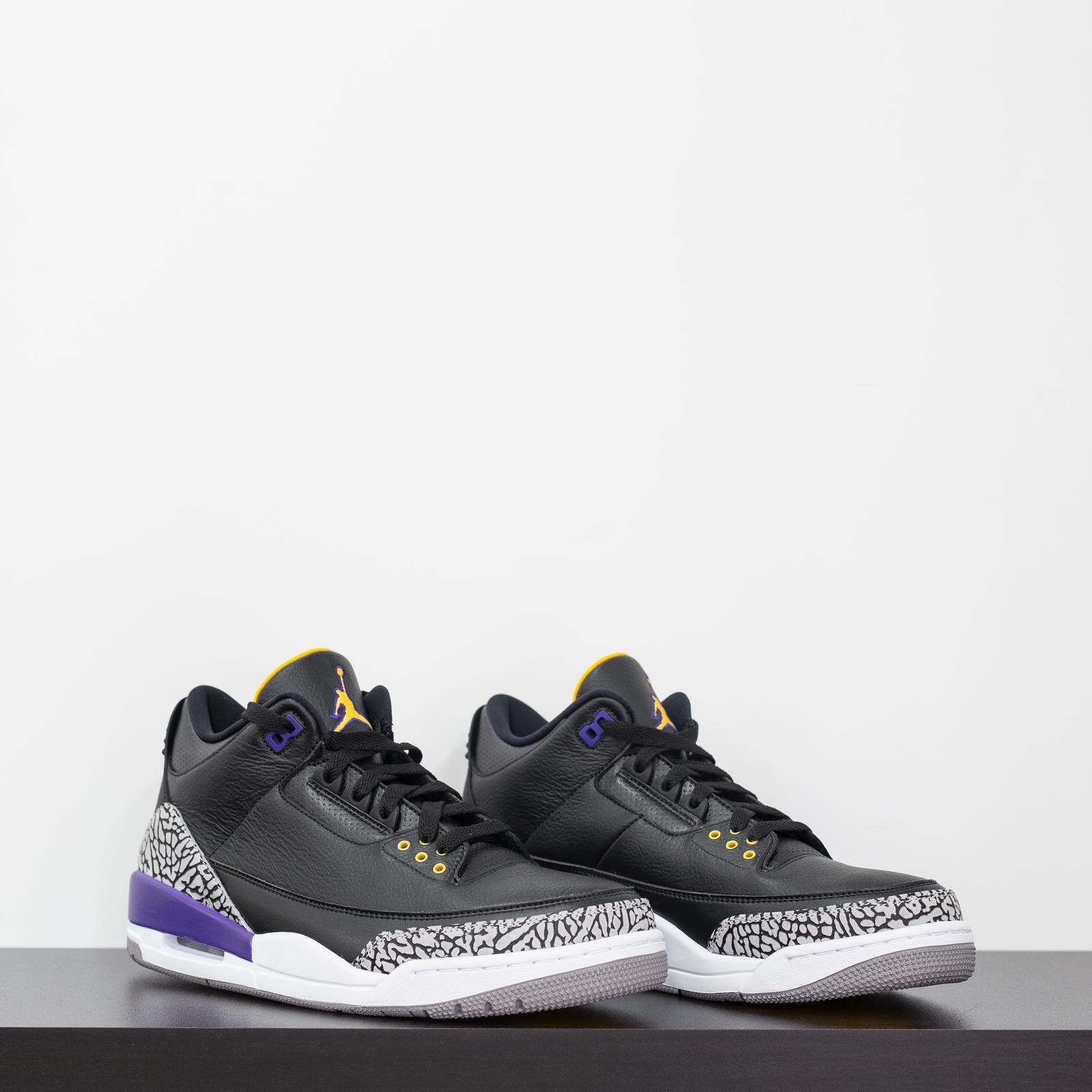 "The Jordan Brand is about more than basketball, it's about leaving a legacy and honoring those who have left a legacy," said Jordan Brand President Larry Miller. "Tonight the brand was able to honor one of the games great players and the legacy he created."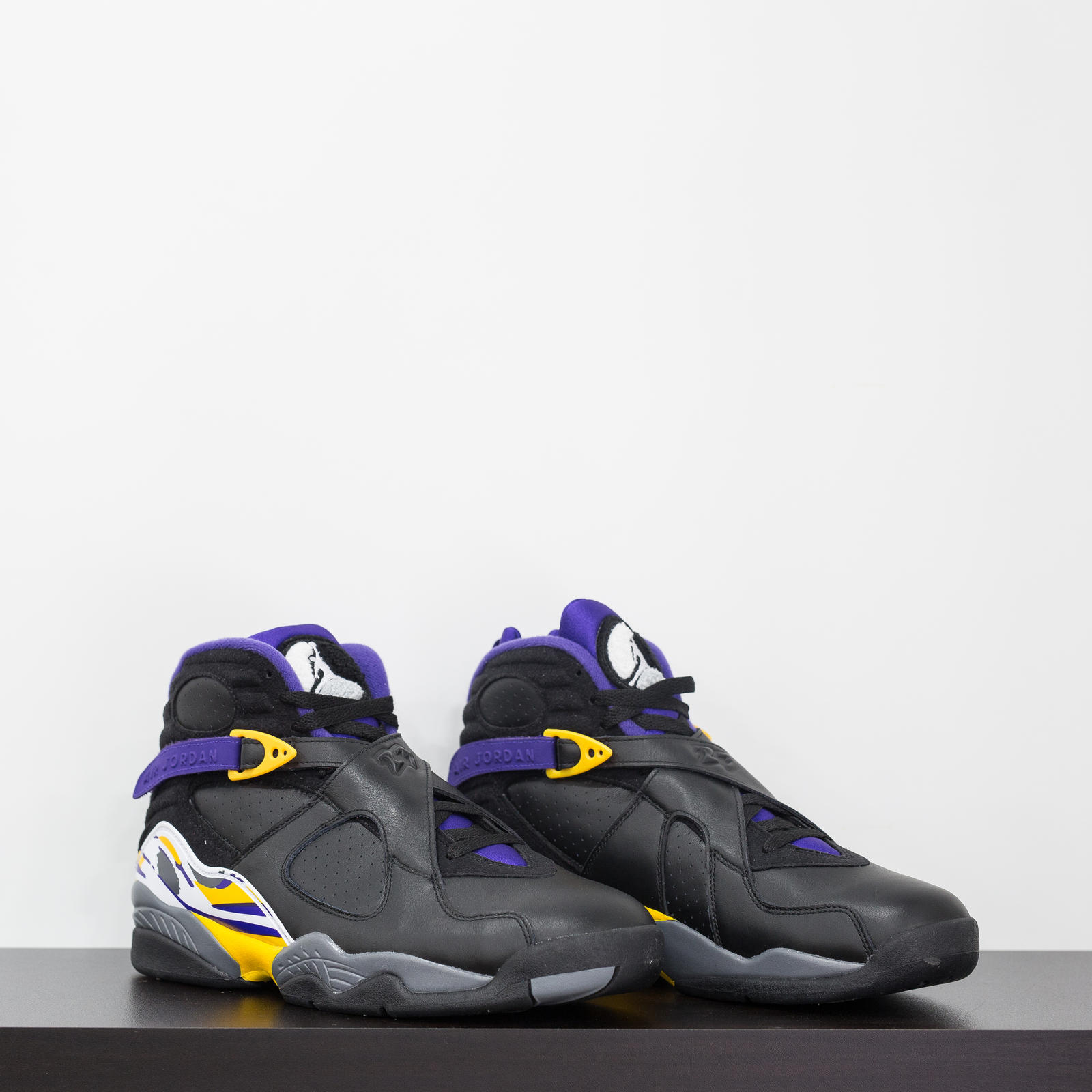 Fans wishing to bid on this one-of-a kind-set can visit www.ebay.com/jordanxkobe from Saturday, February 13, at 12:00pm (EST). The Jordan Brand continues to be focused on building a lasting legacy through its athletes, products and community efforts. This auction represents an extension of that effort and an opportunity for fans around the world to get involved.  Check back on Sunday at 12:01pm (EST) for another special announcement.
If you're planning to bid, the minimum is $100,000.  Good luck!